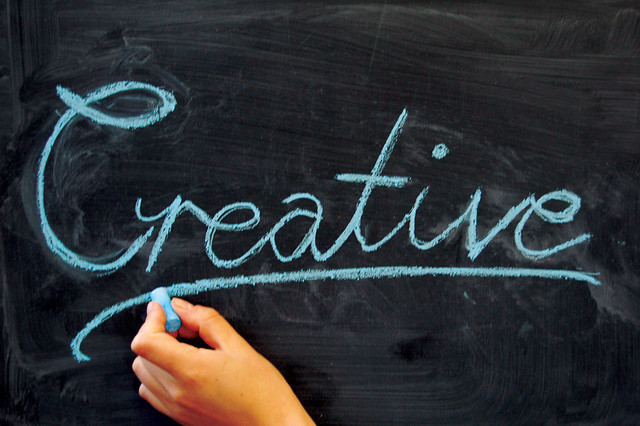 I know that I had never thought of myself as creative or artistic. For me, the definition was very specific and I could not draw or paint. That artistic talent was not mine, or at least that's what I thought. Anytime I was asked to do something artistic, I would cringe and be in full resistance. I always wished I was blessed with artistic talent but I didn't feel I was. That is, until I stopped comparing my creations to others. Once I let go of comparison, I gave myself permission to be more creative. I discovered my own well of creativity deep within and if I can be creative, so can YOU!


If you're looking for ways to discover your creative energy, here are a few simple activities that you can do to get the creative energy flowing.

Express Yourself!

How do you choose to express yourself? Do you embody your Core Goddess Energies in all you do? My signature program – Embody the Goddess - can help you to identify your archetypal energies and express them through various embodiment practices. If this piques your interest, reach out to me and we'll chat about it. If not, here are some simple ways to start expressing yourself.

* Decorate your house, or at least one room, the way you like it. It doesn't matter what anyone else tells you, just decorate your room, your way. This will help you unleash your own self-expression.

* Dress the way you want. If tackling the house is too big of a job, then take a look at your wardrobe. Dress how you want to dress. Trust yourself and trust your instincts. You are dressing for you, not the world. Don't worry; you can express yourself while still being professional at work.
Move your body in a way that feels really good to you! Again, you are dancing for YOURSELF so it doesn't matter what you look like. What matters is how you FEEL!

You can find simple ways to be creative. It doesn't need to be a big thing and it can look however YOU choose!

Change Your Routine

It happens to us all. We can all get stuck in a rut, so it can be fun to do something that takes you out of your normal routine. Breaking pattern can open you up to receiving new insights.

What can you do today to step out of your normal routine?

Perhaps you can choose to read a book that you wouldn't usually pick up. Maybe you will be drawn to watch a movie that you wouldn't typically choose. Why not choose to talk to a total stranger that you think looks interesting? Check out that new store in your local mall! You don't have to buy anything, just go in and look around. What about meeting up with a friend that you haven't seen for a while? It doesn't need to be something elaborate to shake up your normal routine.

Pay Attention to Your Surroundings

Another simple activity to increase your creativity is to pay attention to your surroundings. You may laugh and think that is absolutely ridiculous – after all, you see the same things and people everyday, and you probably even drive the same route to and from work, too. But try to take a few moments and actually pay attention to your surroundings. See things the way they are and not the way you think they are.

* Take a different route home from work. Discover shortcuts or new neighborhoods.

* Sit on a park bench and people watch. Think of stories for each person or couple that you see.

* Have you ever really paid attention to the people in your office? What about the person that sits right across from you? Take five or ten minutes and take notice. Don't stare, but pay attention. You just may find that other people can be quite the source of inspiration for creativity.

Use Your Imagination

If you have a favorite poem or story that you loved as a kid, sit down and start writing that story, but make the changes that you always thought should be there. What were Jack and Jill really doing on their way up the hill? If they were fetching a pail of water, what was the water for? You don't have to re-invent the wheel, simply make the everyday your own.

Increasing your creativity starts in small, simple ways. Your life is filled with opportunities for you to test your creative energies but it's up to you to take action!
Call to Action

My mentor's request is for you to put some of these strategies into action and notice what you notice. Give yourself permission to creatively play. Nothing needs to make sense, it just needs to feel good and spark your creative fire within! Have fun with this!
As always, I would love to hear what you noticed so feel free to reach out and share your experience with me.
Until Next Time...