Testimonials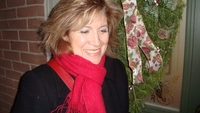 Gwen Walmsley
Sometimes life throws you a succession of "curve balls" and you need a good coach to help handle the onslaught.
Elaine became my life coach near the start of my second year as a young widow. Widowed herself only a few years before, Elaine was like a big sister who I could talk to and work out solutions with. In a space of two months she helped me develop strategies for re-entering my own life. This included returning to full time work, expanding my circle of friends and reentering the world of dating.  It was great to rely on someone who had walked these paths before me.
Gwen W.
Ottawa, Canada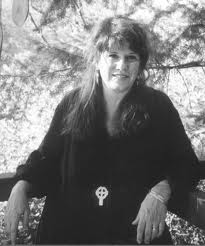 Michelle Miller-Allen
My sessions with Elaine Torrance-Gingrich helped me focus on the issues which have been holding me back in my life at this time, in a way I don't feel I was able to do on my own, despite being one who always lives "the examined life".  One of the most helpful realisations that came from her guidance was that all the issues in my life are connected to one central emotional issue, not really separate problems to solve but things that, with an emotional shift, have begun to fall into place.  The transition has been rather swift, and I accredit it largely to the explorations she and I did together.  Working with Elaine, issues became areas of excitement and possible expansion, instead of imploded dark "problems" which they felt like, before our sessions.  The process was accomplished with a light touch, in fact I like that word "light", in thinking of what we did together…shining a torch into the dark corners and finding buried treasure.  Elaine is a truly gift guide for women in transition.
Michelle MillerAllen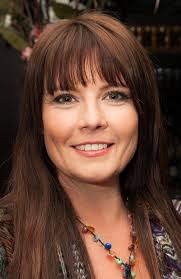 Sharon White
Elaine, Thank you so much for the work we have done together. I feel working with you has helped me in so many ways. I originally came to you to try your work out for myself as I wanted to see if you were up to my standard of Experts for GHE, to see if I was comfortable recommending you to my community. I was also struggling with my abundance mindset and ability to allow myself to receive. And let's not forget my lack of self care. I was working myself to the bone, taking no time for myself and was feeling overwhelmed and overworked. Over the time we have been working together you have exceeded my expectations.
I look forward to our fortnightly sessions. With your loving energy, listening, advice and HOMEWORK, we have been able to uncover some emotions I have shoved down for nearly 40 years. Some of the things I had no intention of telling anyone about or addressing, have come to light and you have done it in such a patient way that I feel so comfortable speaking with you about these issues. My mindset around abundance and receiving has shifted immensely and I have created some self care rituals that have me really nurturing the Goddess that I am! I am also happy to say that I am now taking more time off to spend with my partner and friends. I am having a social life again! I thank you for your continued support through this process and will recommend you wholeheartedly. I LOVE your work. I LOVE our sessions ;)
Sharon White
Global Healing Exchange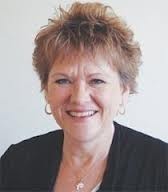 Jannette Kortman
 I have had the privilege to work with Elaine Torrance-Gingrich for the past few months. I came to her because I wanted my joy back! I wanted to feel alive again. I had been feeling scattered, confused and my life was a disorganized mess! She has guided me in such a way that has shown me I can heal myself (life). It has been an eye opening experience to find that I have more power within me, power I never knew existed. Elaine gave me homework, which helped me to be accountable for my own progress. I began to organize and de-clutter my life. I see my sensitivity as a gift and enhancement to my life. I no longer feel that my sensitivity is a hindrance or something to be ashamed of. I feel lighter, happier & more focused on what I want out of life these days. I am allowing others to be who they are, and give up control. I am responsible for me and me alone. What a freeing statement that is! If you are looking for a life coach, Elaine is highly recommended. She is passionate about what she does, and it shows! You may contact me at This email address is being protected from spambots. You need JavaScript enabled to view it. if you have any questions that I may help answer.
Jannette Kortman
Cleanse Your Soles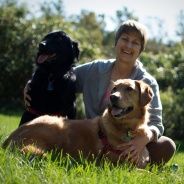 Cindy Baker
I took Elaine's Goddess Archetype Intensive not knowing what to expect. I was having difficulty articulating what I am meant to contribute to the world in a way that felt authentic. What I received from the Intensive was some wonderful clarity about me and the way I operate. The information really helped me crystallize my core offerings and become more secure in what I am here to contribute. I find myself referring back to this information frequently when I am trying to decide the next best step for me. Another aspect of the intensive that I just loved was the gentle way that Elaine guided me through developing a set of very personal affirmations to take forward. I use these every day and love the way they make me feel. I highly recommend Elaine and her Intensive. She teaches from the heart and intuitively knew the best way to support me. Thank you Elaine!
Cindy Baker
Touched By a Paw
West Chester, PA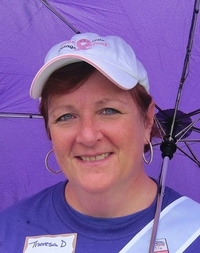 Theresa Dering
I found Avalonian Moon and Elaine at the exact moment that I was supposed to find her.  I was whirling about in one of the darkest emotional times that I can remember; I was hurt and angry over a variety of events that I had absolutely no control over and I was grieving the loss of my precious mother.  I was firmly stuck in a place that was neither healthy nor motivating and I could not get myself free no matter how hard I tried to move forward with life.  Elaine has helped me to relocate the strength and wisdom Goddesses that I always had within me (who knew??) and bring them back to the forefront where they belong.  She's been a friend and mentor and has often prompted me to actually hear what I am saying.  Working through her Goddess programs (I am in round 3 now!) has helped me to tap into my inner Goddesses to get myself to a place where I am happy - from the top of my head to the tips of my toes.  I feel alive and free and happy....and invincible.  I've learned that life bumps along with joys and sorrows, victories and defeats, highs and lows, gains and losses - it's how I handle the good the bad and the ugly that defines me, not the events themselves.  I've learned to nurture myself and to visualize and focus on what I want and to put those intentions out there to the universe, confident in the belief that the universe will mirror back to me my hearts desire. To life now I say, "Bring it!".  

Engage Avalonian Moon and Elaine as your coach and mentor today - you won't regret a single moment!
Theresa Dering(soon to be Dr. Dering)
Middletown, NY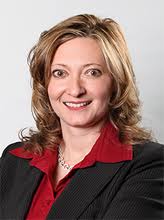 Christina Fisher
Elaine has made a huge difference in my life. When I came to her, I felt scattered and unfocused. I was overwhelmed by all I had going on in my life and felt unsure of myself and my value both personally and professionally. First off, Elaine is a great listener. As I shared all that was going on for me, I felt seen and heard.  You can be sure that she fully understands any problem you may have.  She also has the ability to hone in on a problem, narrow a problem, and guides you to resolve a problem.  Second, Elaine held me accountable.  She kept me from procrastinating and kept me on track.  She shines the light on beliefs that held me back and helped me to choose beliefs that empowered me to move forward. Because of Elaine, I had the ability to tackle personal and professional issues that occurred in my life.  Elaine doesn't solve problems for you, but she gives you all the tools you need to find your own solutions.  Elaine is very professional and I highly recommend her services.
Christina Fisher, Esq.
Harrisburg, PA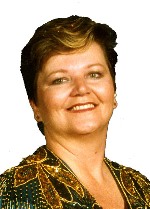 DeBorah Beatty
Elaine and I started working together a few months ago. I'm not sure what she did or how she did it, but somehow she has been exactly the catalyst I needed to get into action and break out of my box. I've been teaching people to step into their power, rekindle their passion and
open themselves to possibility and now, thanks to Elaine, I'm taking my own advice!

Her Goddess Archetype test was the turning point for me as I identified that who I am is the Goddess of Passion and Possibility. I took that and ran with it, rebranded, retooled and reworked my fledgling business (6 years of working and not getting anywhere) and in a single month of declaring what I wanted, I'm actually achieving my dreams.

Thank you, Elaine. You are truly my Catalytic Agent .

DeBorah Beatty
www.powerpassionandpossibility.com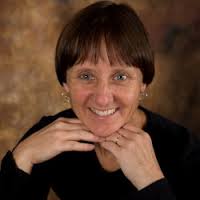 Maria Blon
Before working with Elaine, I was unclear of the direction to take my business. I was struggling with  whom I wanted to work and what my true message was.  I was unclear in my communications around my business and knew that if I really wanted to get off the ground, I had to become more clear around my message.

During our time together, Elaine attentively listened to what was happening with me.  She then highlighted my strengths and asked questions which helped me to find clarity.  She helped me to create a profile of my ideal client and what an awesome exercise that was!  Now I know who I want to attract so that my message is clearer.  Thank you, Elaine, for listening, asking the right questions, and leading me to greater clarity.

Maria Blon
www.sparksalive.com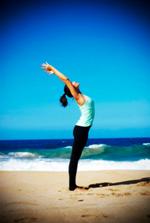 Karina Antonopoulos
When I first spoke with Elaine on a Skype call from my apartment in St. Kitts, I felt stressed and anxious transitioning my 'home' back to the United States. I have a tendency of feeling scattered and overwhelmed during transition and lose my sense of groundedness. Elaine served as my solid foundation during this time, really helping me get clear on what I wanted in my new home in Colorado and having faith that it would all come together with ease. After finally releasing much fear, worry, and doubt around finding the perfect living space, our new home was revealed to my partner and I, and it was exactly what we asked for. I am now living in an ideal location, in my ideal apartment, at the ideal rent I asked for. Elaine's clear guidance and support helped me get really clear on what I wanted and did not want so that I did not feel I had to settle for anything else. I appreciate her accountability every other week, providing the structure I need during this time of adjustment in a new location.

Karina Antonopoulos
www.synchronizewithin.com
Rev Coral Shaull
Elaine and I met online years ago at a spiritual site. I felt her positive energy flowing to all there immediately. Her positive approach to readings and the way she lovingly shares insight with everyone is always welcome. I would recommend that you open to her gifts and allow yourself to become inspired by her sharings as they will enrich your life!

Rev Coral Shaull
Psychic/Medium
Mt. Shasta, CA

Melina Druga
Elaine and I started working together a few months ago. When I came to her, I was struggling with my own self-esteem.  I was missing that confident, self-assured woman that I once was and knew I could be again if I could just let go of my anger and hurt around some past issues.

Elaine helped me to deal with these negative past events which were hampering my perception of myself.  With her help, I have been able to deal with my emotions in a healthy way.  I am able to look upon those events with a new set of eyes and appreciation for the lessons they held for me.  I appreciate everything she has done and would recommend her services to anyone.

Melina Druga
The Writer's Edge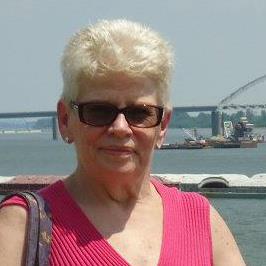 Antoinette "Toni" Lucas
There's an old saying that, "It takes one to know one." While that statement isn't generally associated with grief coaching, I think that it should be. The only person who can really offer any insight to someone who is grieving is someone who has grieved themselves. Elaine qualifies in that regard. Specifically, she and I both lost spouses, which is a special kind of grieving process. When I experience a particular incident in my grieving process Elaine has, as they say, 'been there done that.' This makes her, to my mind, more credible and more empathetic.

Elaine has been my long distance friend. I truly feel that she is a friend now, but the advantage for me is that she is a new friend, not someone who knew me before, not someone who knew my late husband, i.e. she has no preconceived ideas about me or my relationship with my late husband. Therefore, because of that and because our sessions have been via telephone, I feel free to discuss anything with her. She accepts my comments, no matter how bizarre, and, oftentimes, has experienced similar things herself. I've been able to discuss with her things that I could not even have discussed with my best friend who has known me all my life! It is a wonderful thing to know that you can mention anything and you will not be judged in any way. If you feel it, you feel it. Elaine will acknowledge and accept your feelings and help you to deal with them and/or see them from a different perspective. I truly feel that God led me to find her and I will be eternally grateful that he did. She sends weekly encouragement via e-mails and is always available at the other end of cyberspace.

Do you need help wading through the mass of emotions associated with grieving? Do you need a friend who truly accepts you as you are? If you do, you could do no better than to have Elaine Torrance-Gingrich in your corner.

Antoinette "Toni" Lucas
Benton, KY