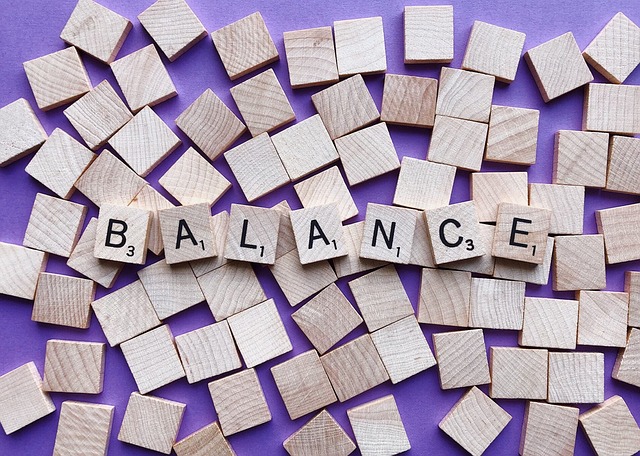 If trying to maintain balance in your life makes you feel like a tightrope walker, you're not alone. We all have so many demands on our time and energy; life can feel like a three-ring circus. Take this quiz to see how well you are meeting responsibilities, while also recognizing and fulfilling personal needs and wants.
True or False(Circle your choice)
T F 1. Taking care of my physical and emotional needs is paramount to successfully managing my life.
T F 2. My ability to help others increases when I take time to nurture myself.
T F 3. I do my best to eat right and exercise regularly.
T F 4. I get check-ups, go to the dentist, and take preventative precautions.
T F 5. Personal time to myself – whether spent in meditation, prayer, or quiet contemplation – is part of my daily routine.
T F 6. I enjoy activities in each season: ice skating, sledding, bundled-up beach walks; gardening, hiking, more time outside; camping, swimming, barbeques; harvesting the bounty, gathering wood, spending more time inside.
T F 7. I am a creative spirit. I do what I love, whether that's cooking, drawing, painting, writing, dancing, singing or any other creative pursuit.
T F 8. I love being with others and it enriches my life. I spend quality time with family and friends.
T F 9. I crave a sense of connection and purpose. I give of my energy, time and experience where I feel called to action.
T F 10. I notice the emotional signals that indicate I'm out of balance, such as irritability, overwhelm, and resentment.
T F 11. If I feel a cold coming on, I realize I may have taxed my immune system and I stop to take care of myself.
T F 12. I easily say no to requests for my time when I need to or want to.
T F 13. I listen to and honor the needs of my body.
T F 14. If I have plans for myself, I don't just toss them aside when someone makes a request of me.
T F 15. I lead a busy life but I always find time to do the things I want to do.
T F 16. I'm a happy person. I consistently experience well-being, contentment, even joy.
If you answered with "false" more often than "true", take a look at the questions to which you answered "false" and see if you can incorporate some aspect of its message into your life.
Call to Action
My Mentor's request is that you do not judge yourself harshly if you have more "false" than "true" answers. This quiz is simply meant to bring awareness forward for where you may desire to bring more balance into your daily life.
If you find that you would like to receive some support around creating and maintaining balance in your life, then PleasureMind may be just what you need! PleasureMind is a 12 month, intimate group program where the focus is on creating more pleasure, more joy and more balance in our daily lives as we DANCE™ our lives in sacred sisterhood. As of the date of this writing, there are 3 spots open so if you are the least bit curious to learn more, don't wait!
If you'd like to explore this further, I invite you to email This email address is being protected from spambots. You need JavaScript enabled to view it. to schedule a chat to see if PleasureMind is a fit for you!
Until Next Time...